The charm of big city lights, high skyscrapers and the fast-paced life often wears off quickly and we tend to find ourselves longing for a quiet, private retreat that is closer to nature. Located in a secluded neighborhood of Portland, Oregon, this gorgeous family house belongs to the founder of Schoolhouse Electric, Brian Faherty. The idea behind the design of the house was to create a setting that encouraged interaction among the family members and steered them toward a more unassuming, relaxed lifestyle. From the outside, the house looks barely spectacular but surprises you with a fascinating blend of Mid-century and industrial styles on the inside.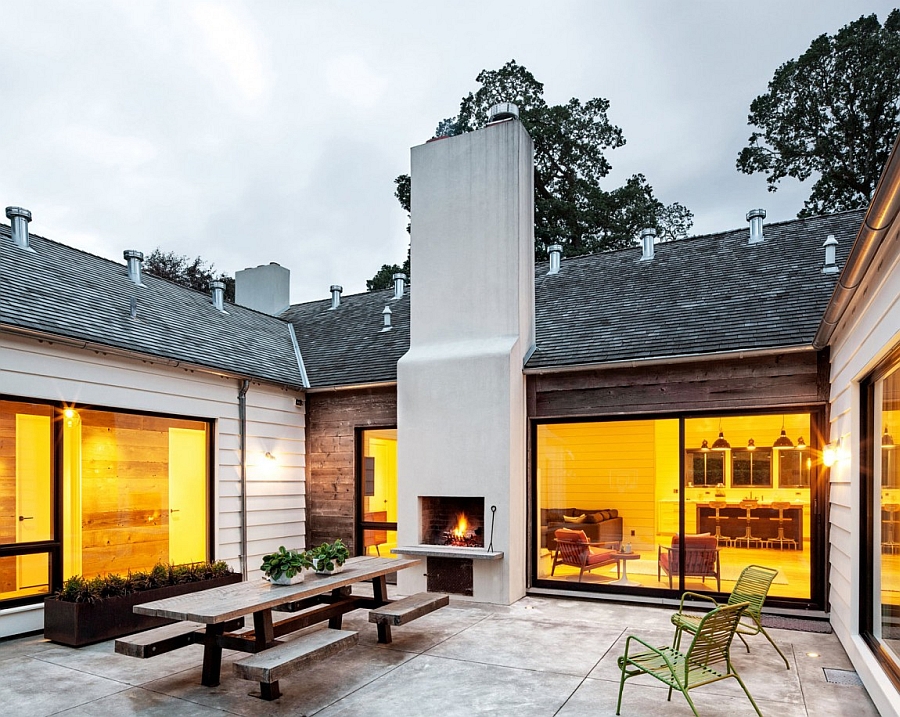 Wood is the predominant material used in the shaping of the interior, with knotty wooden floors providing a sense of continuity from one room to the next. Subtle industrial touches such as the bar stools and the pendant lights in the kitchen, along with other accessories, give the home an edgy appeal. The living area, family room and the bedroom embrace a beautiful Mid-century modern flair with elegant pops of color, vintage decor and a design that adopts clean, straight lines. The U-shaped silhouette of the house creates a lovely outdoor courtyard, complete with a fireplace and lounging area, which extends the living space outside.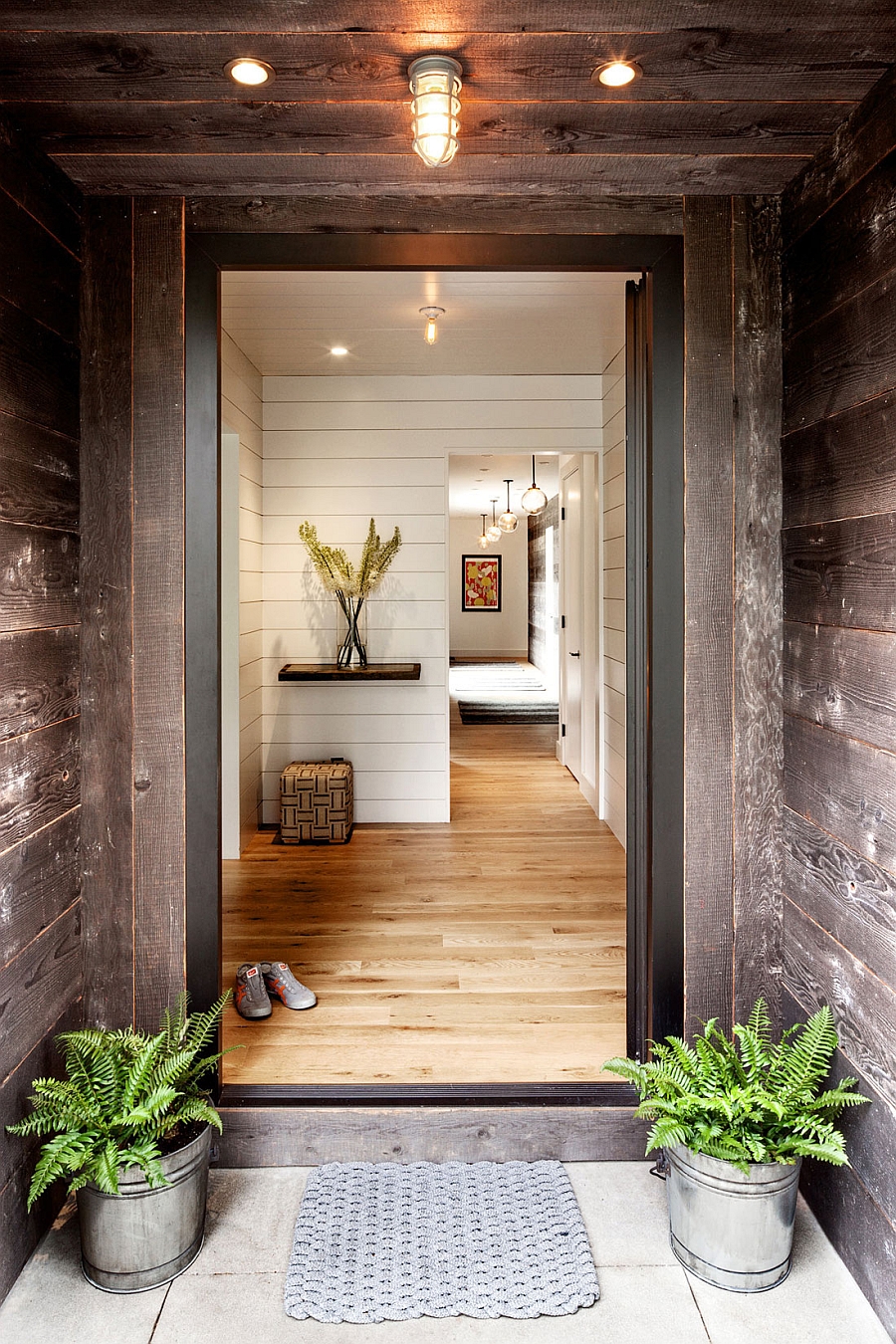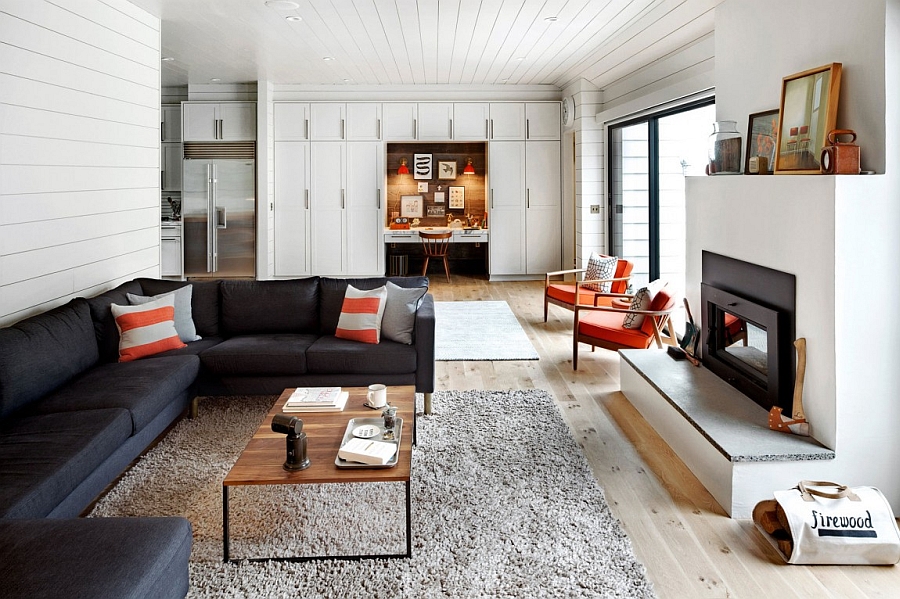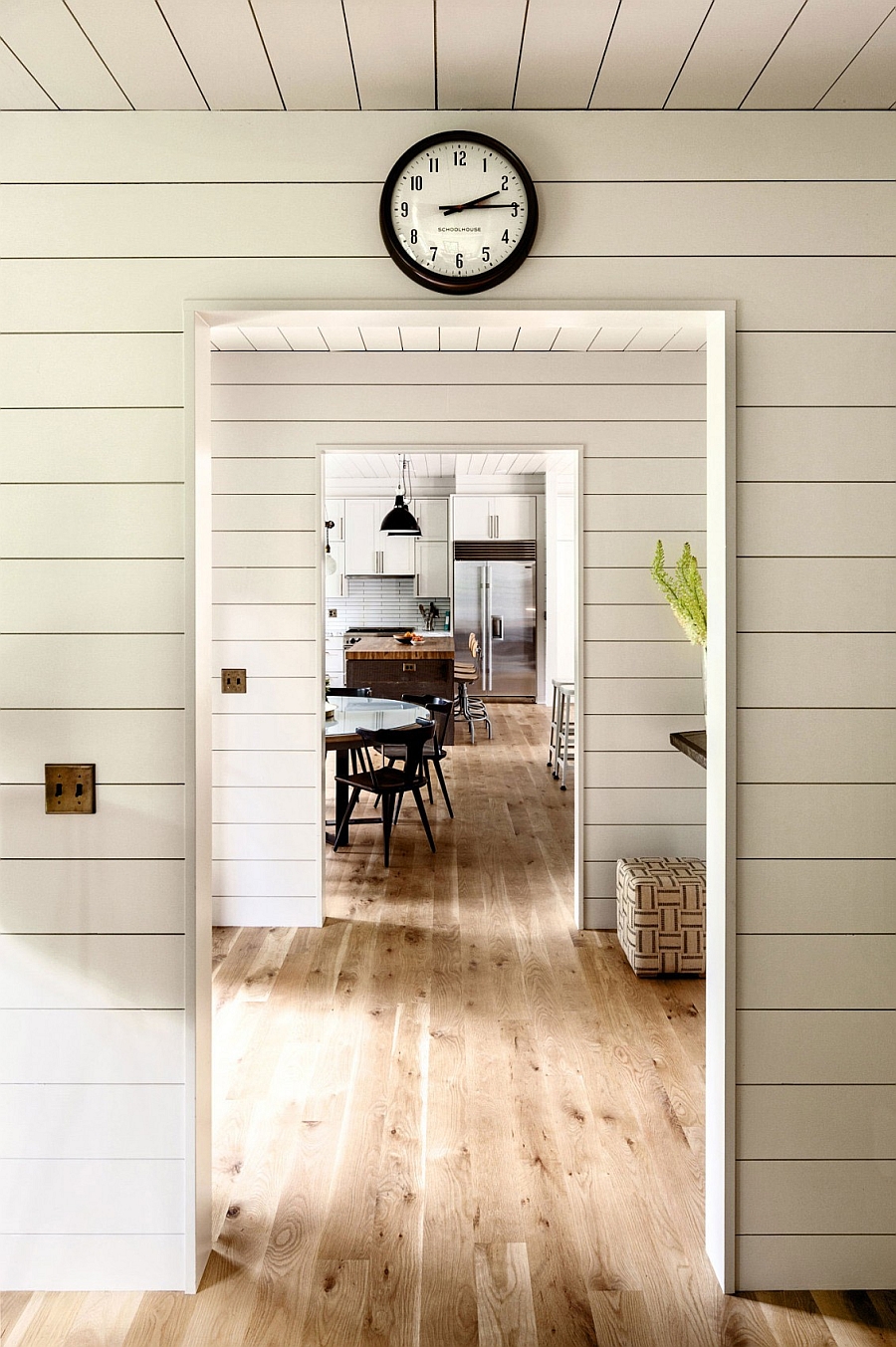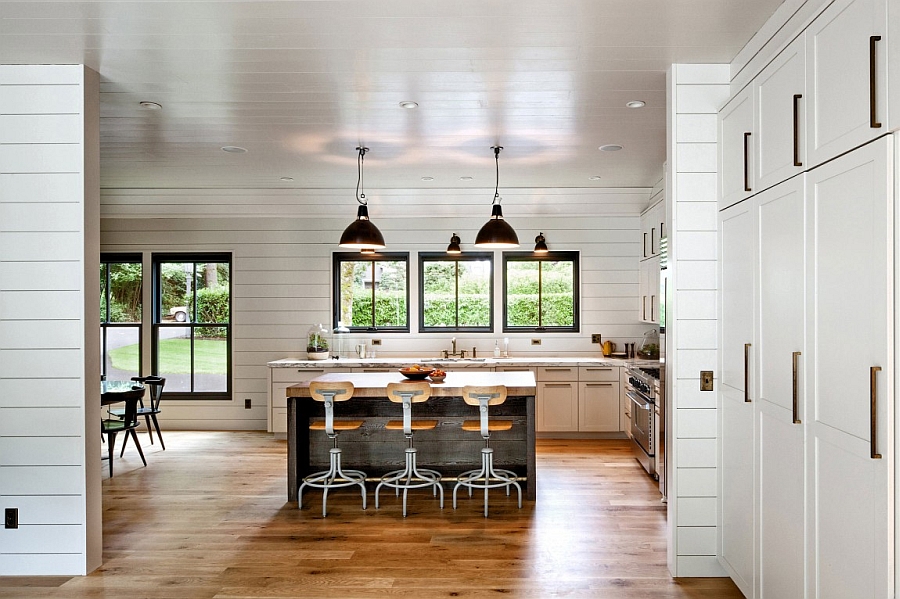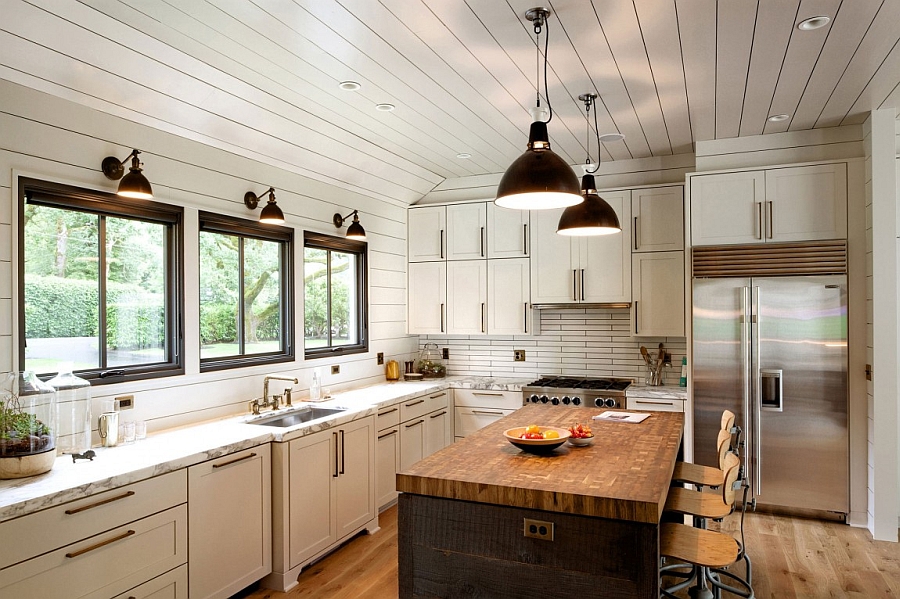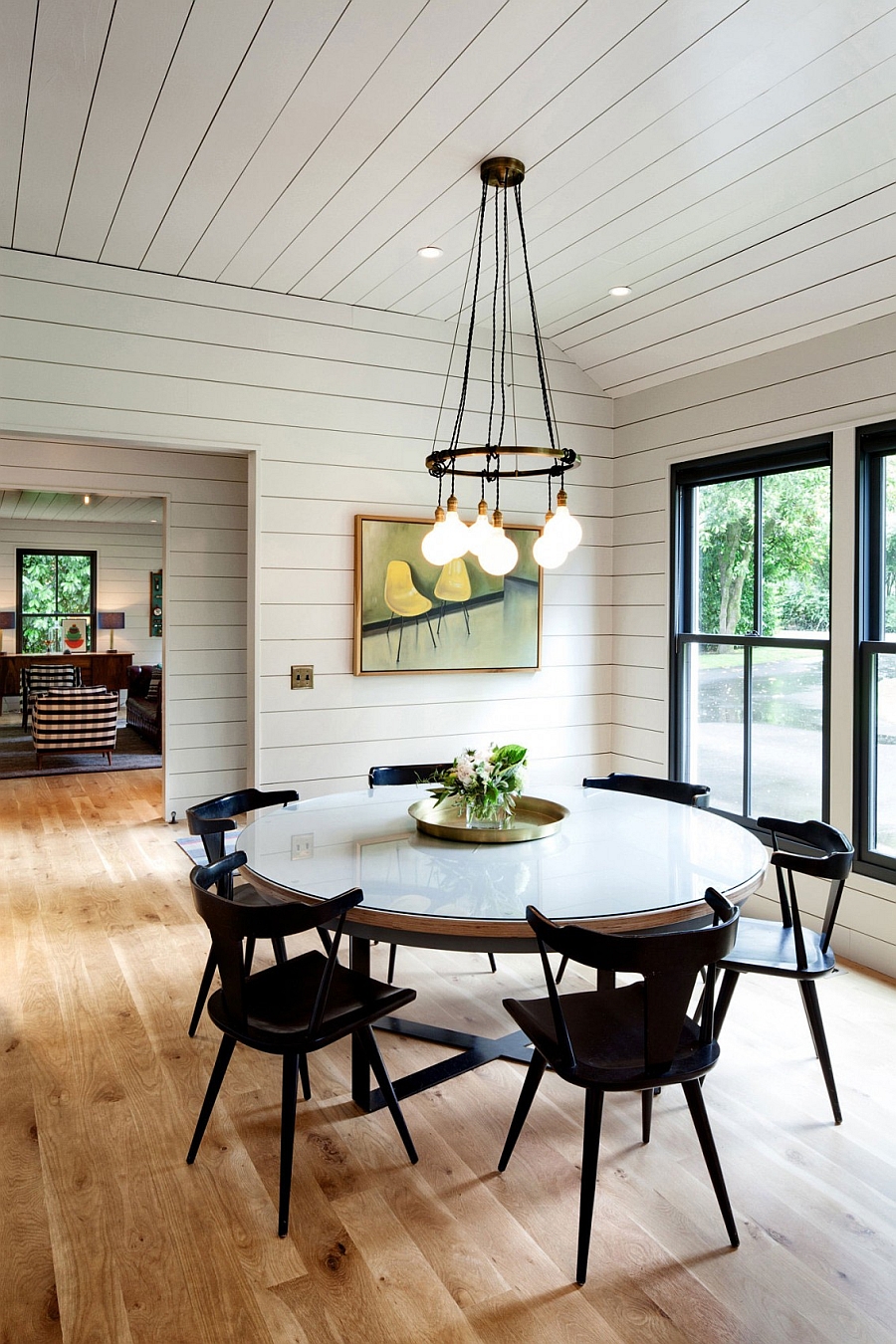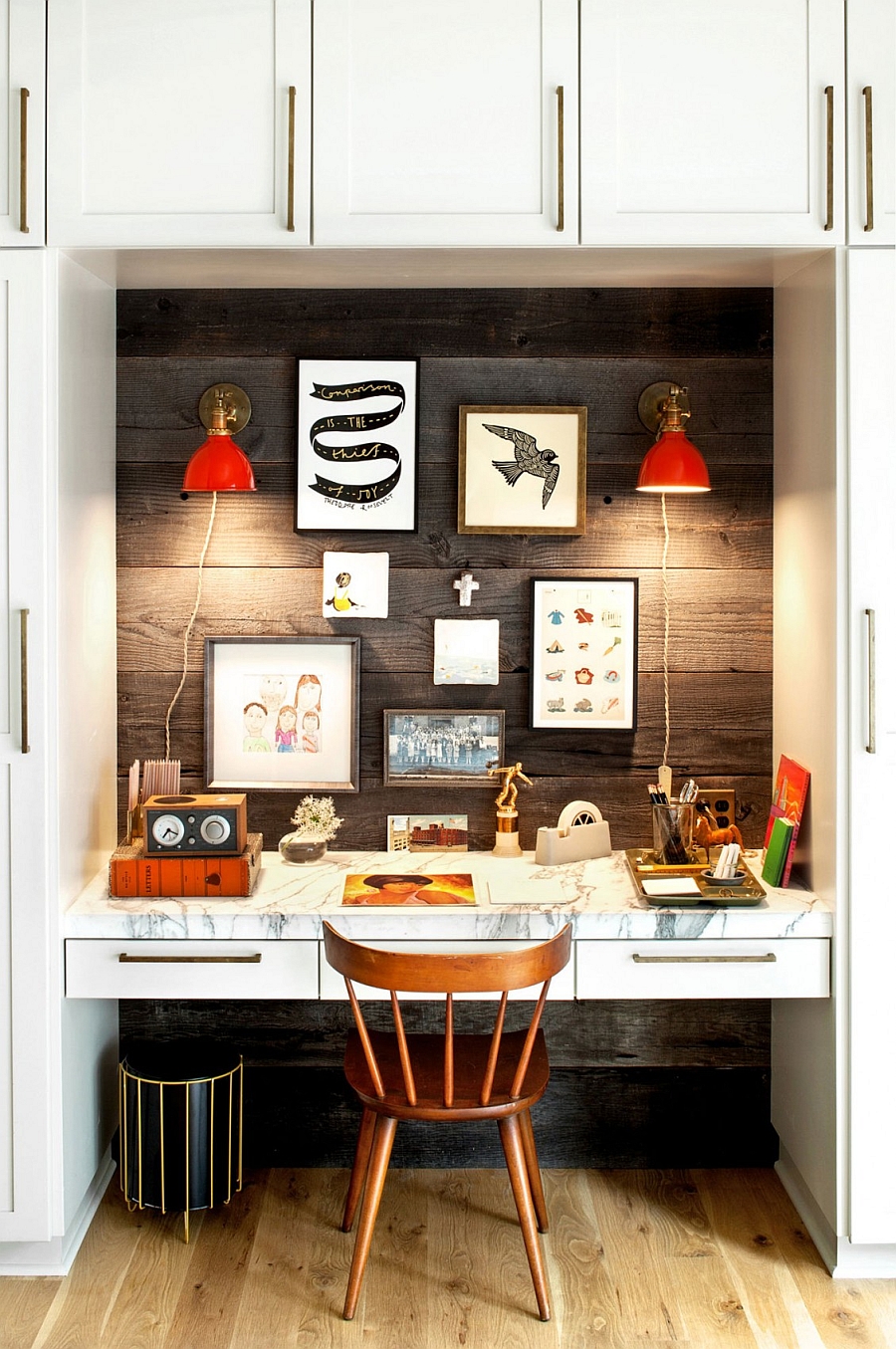 Warm and inviting at every turn, the house is filled with charming details that add to its exclusive aura and individual style. Wrapping modern comforts in a tranquil, laidback exterior, the home brings together the best of both worlds.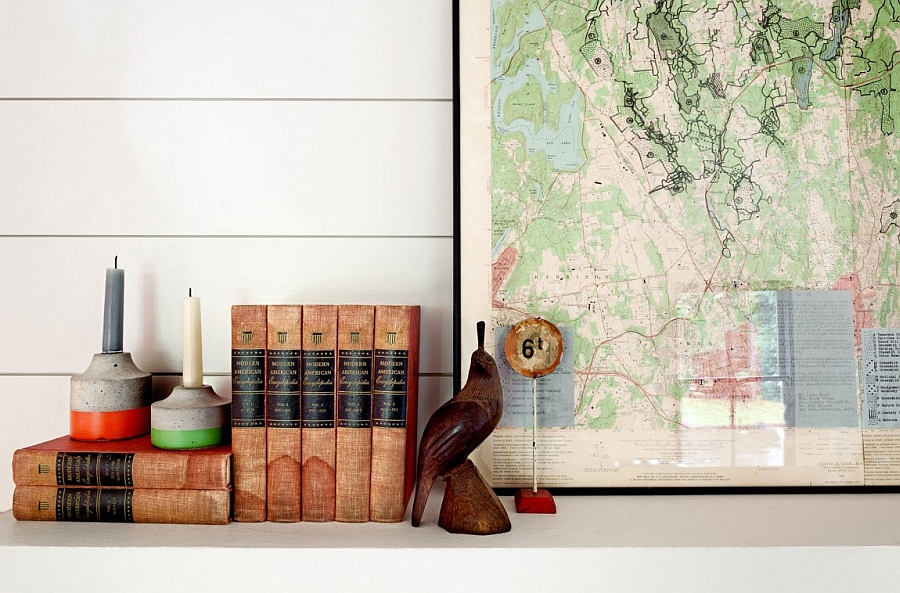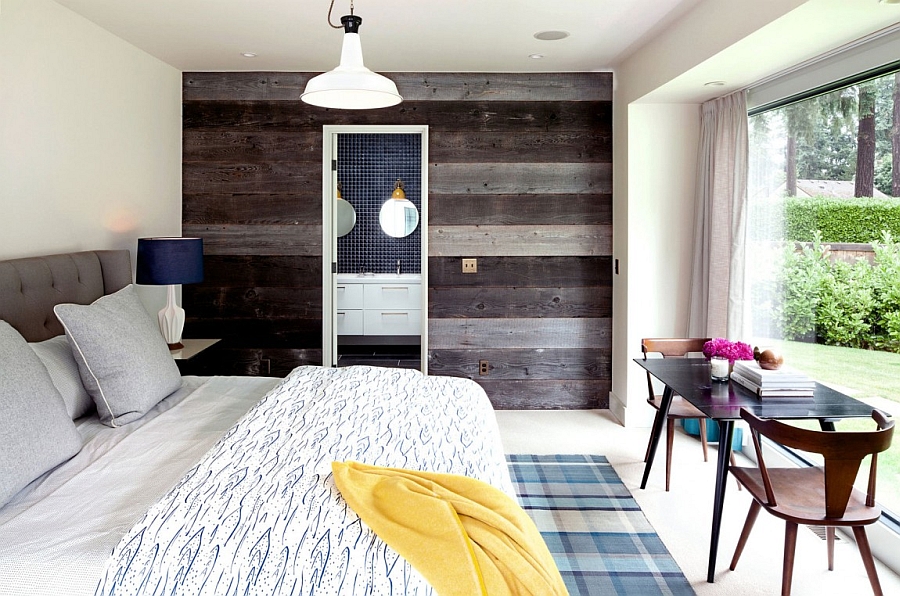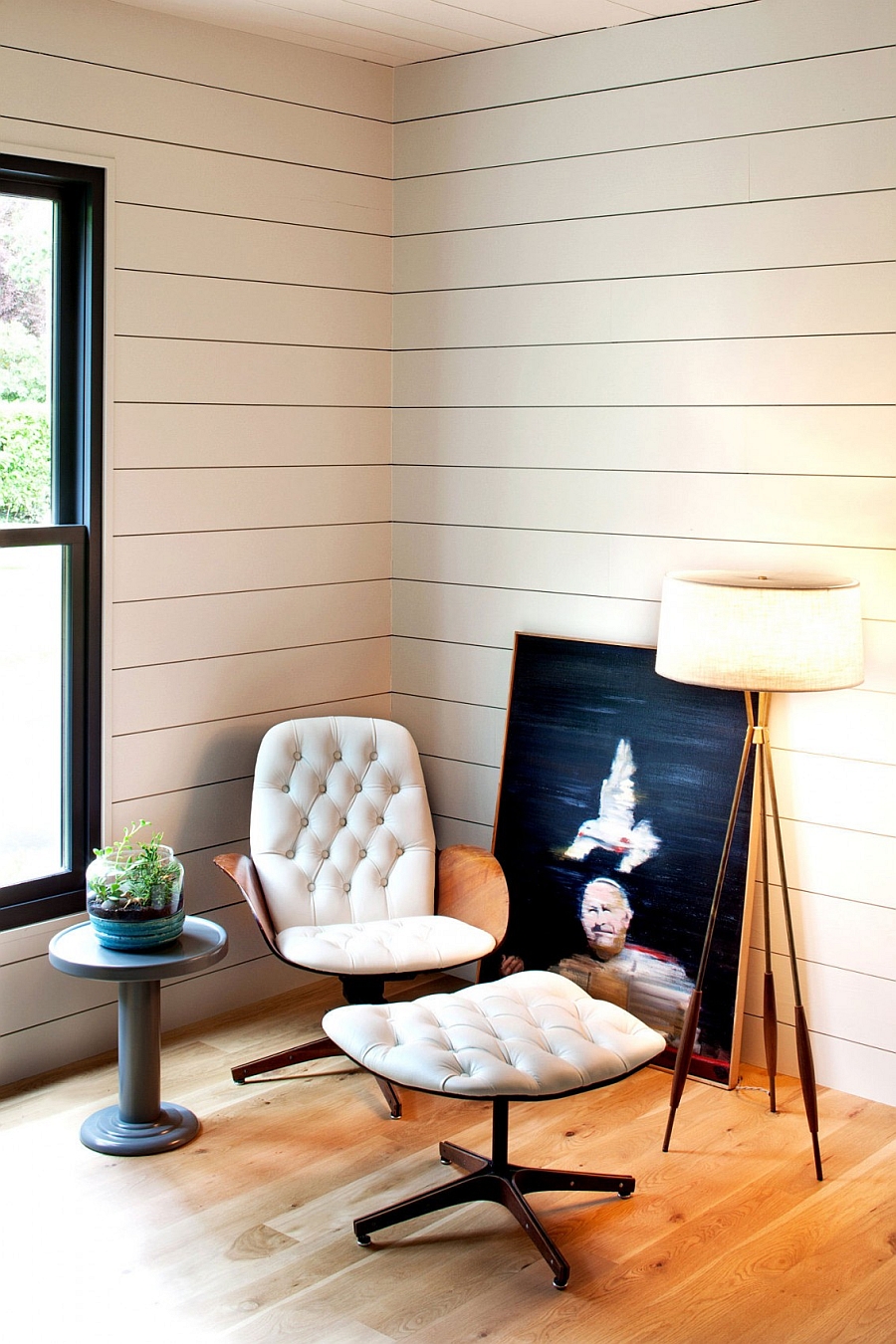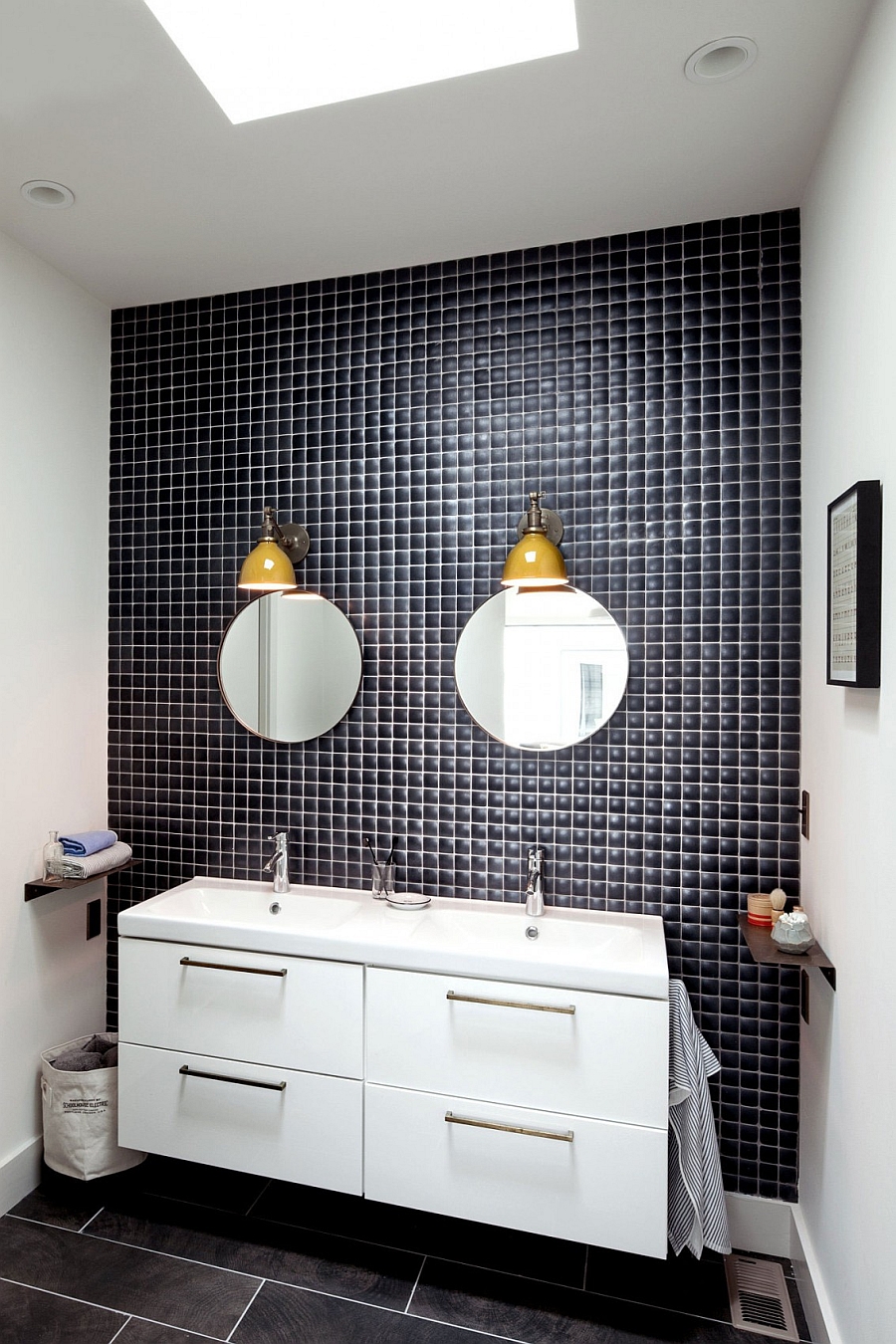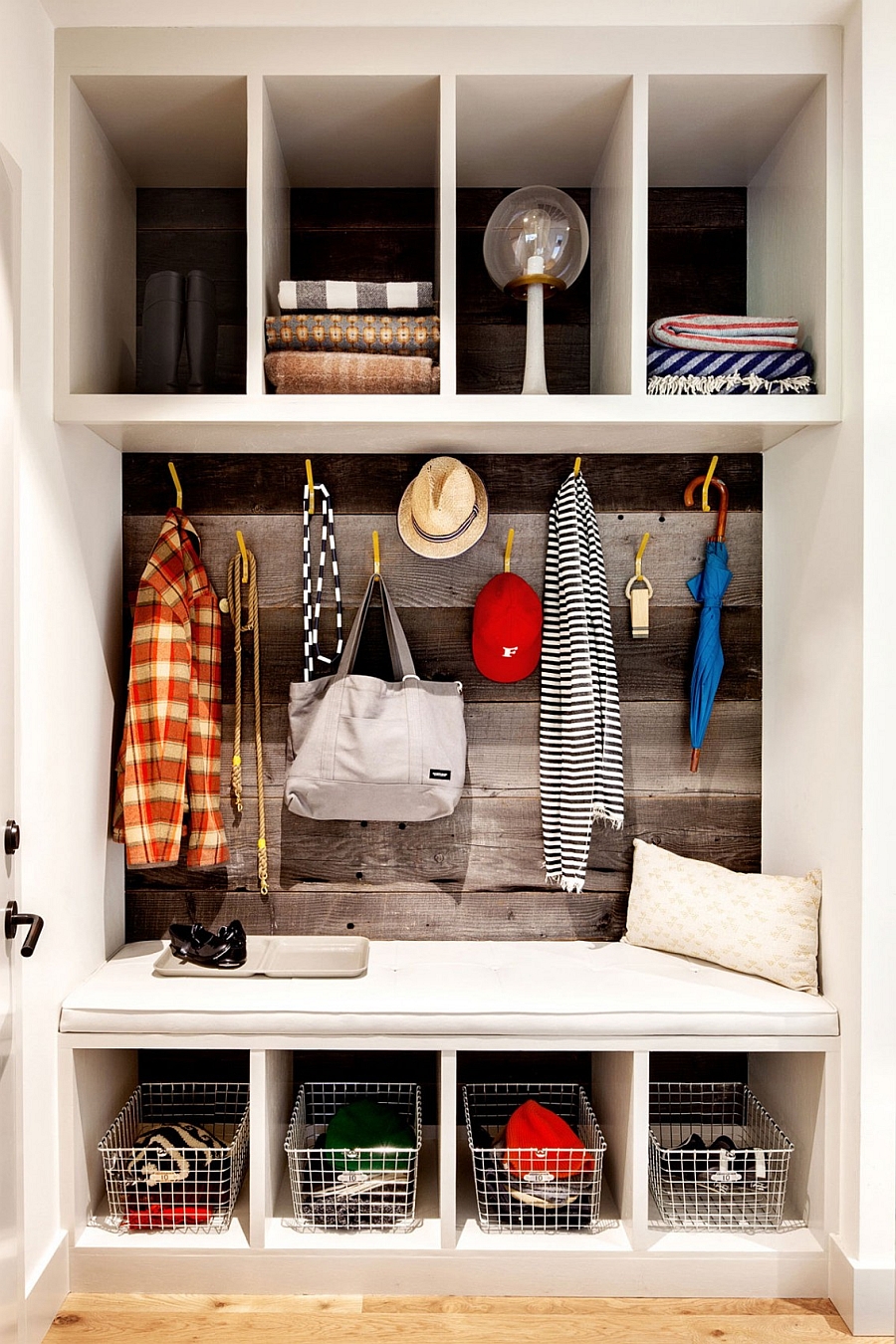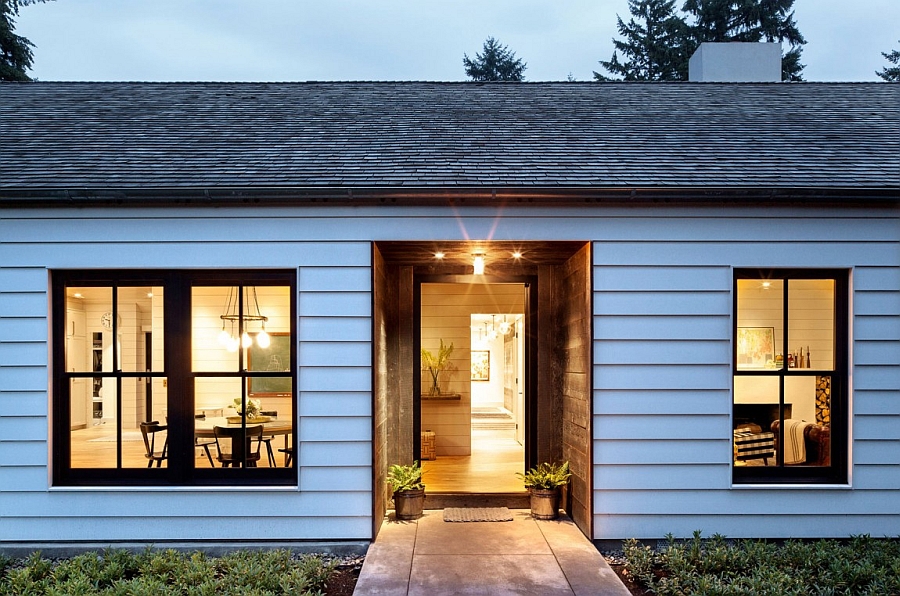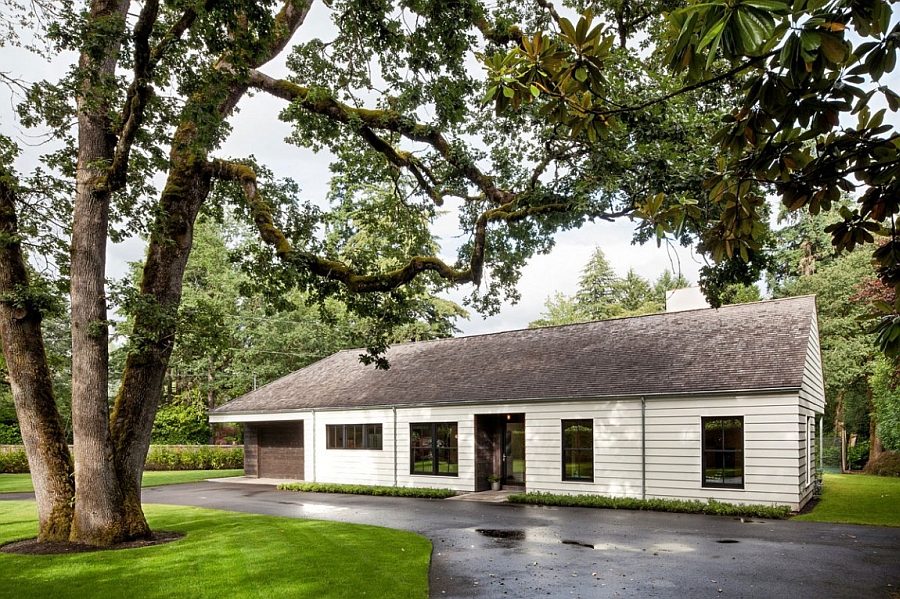 Originally posted on Decoist.